Welcome to Labon Stationery, the trusted name in licensed custom notebooks and planner manufacturing. As a leading company in the industry, we take pride in offering a wide range of high-quality products that meet the needs of individuals, businesses, and organizations. Our expertise in notebook manufacturing and planner production ensures that each item is crafted with precision and attention to detail.
Warranted Custom Book Manufacturers: Quality You Can Trust
Labon Stationery is a warranted custom book manufacturer that guarantees exceptional quality. Our commitment to excellence extends to every manufacturing process step, from sourcing the finest materials to employing skilled craftsmen. With our warranted notebooks, you can be confident in the durability and longevity of your custom books.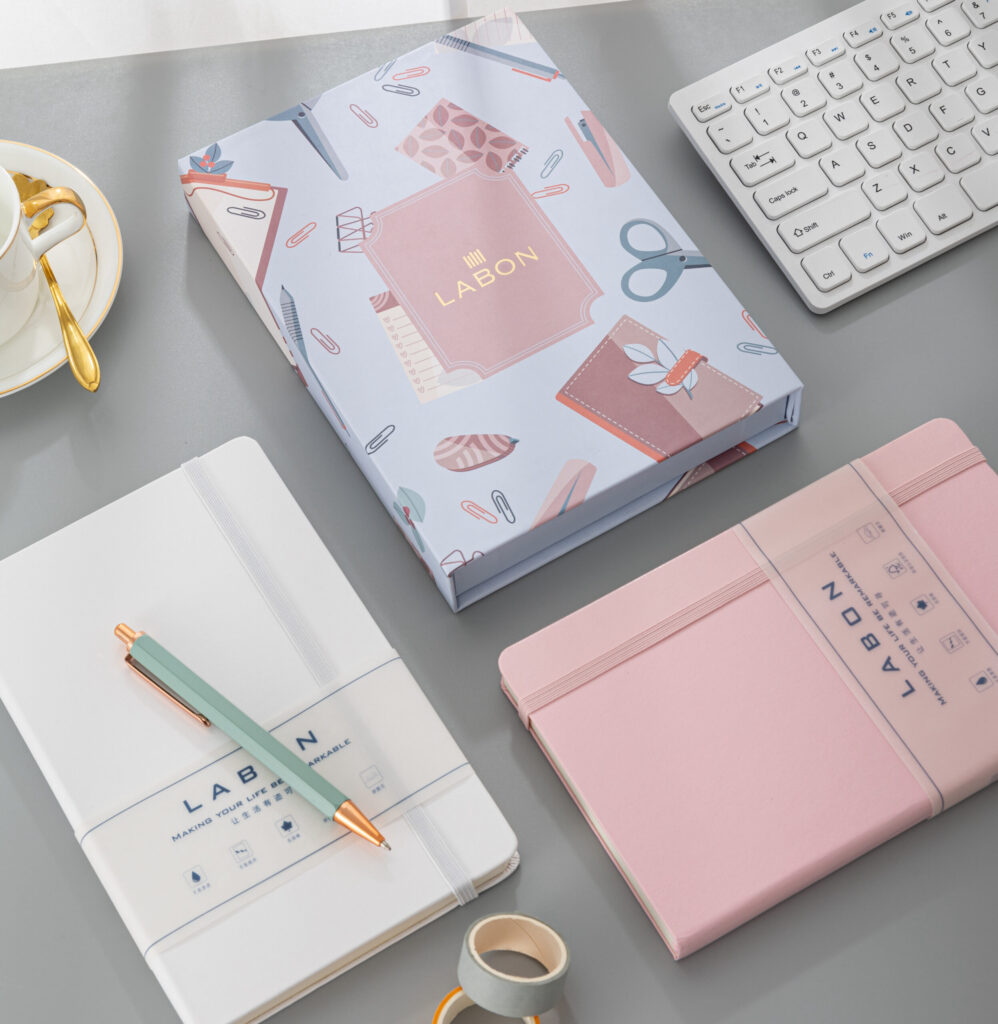 Notebook Manufacturing Companies: Innovation and Creativity
Labon Stationery stands out among notebook manufacturing companies thanks to our focus on innovation and creativity. We offer vast customization options, including cover designs, paper types, and ruling options, allowing you to create personalized notebooks that reflect your unique style and preferences.
Labon Stationery: Your Trusted Custom Planner Manufacturer
Labon Stationery is a trusted custom planner manufacturer in the USA. Our experienced team can bring your vision to life, creating personalized planners that help you stay organized and productive. From layout design to cover customization, we ensure that each custom planner meets your specifications.
Corporate Logo Notebooks Manufacturers: Promote Your Brand
Labon Stationery is a leading corporate logo notebooks manufacturer, helping businesses promote their brand effectively. Our expert designers can seamlessly incorporate your corporate logo and branding elements into the notebook design, creating a professional and memorable product.
Trust Labon Stationery as your reliable partner for all your custom notebook and planner needs. With our expertise, innovation, and dedication to customer satisfaction, we are the go-to choice for individuals, businesses, and organizations. Visit our website at labonstationery.com to explore our wide range of products, and place your order today.
Read more
Behind the Scenes: Exploring the Intricate Process of Notebook Manufacturin